CELEBRATING OUR YOUTHFUL SPIRIT
Tuesday, 20 June 2023
On the 16th of June 1976, the youth of South Africa made their voices heard and stood up for the dream of a better future. At Snell we strive to support and celebrate our young people in their pursuit of greatness for good every day!  Edward Snell has played an active role in driving equal opportunities in skills building for more than 15 years. "Our Work Integrated Learning (WIL) programme was initiated in 2004 and began as a mentorship programme for students studying towards sales and marketing-related diplomas. Over the years we expanded our annual intake threefold, providing internships to over 20 students per year over the last 3 years (spanning the Sales, Production, Marketing, IT and HR functions across the business.). Perhaps more meaningful is Edward Snell's successful absorption rate of over 30%."
At Edward Snell, the internship programme serves as a strategic talent pipeline to meaningful roles within the business.  The nature of our selection process is indicative of this, in that we seek to employ talent which are equally competent (displayed through academic results) and who measure successfully against our Snell leadership behaviours. With an award-winning spirit portfolio, we strive to recruit employees who we believe will be great ambassadors of both our spirits and corporate brands.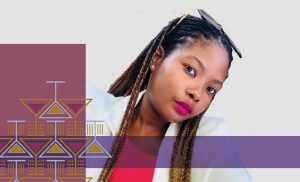 Emily Makhorole joined Edward Snell in 2021 as the first HR intern. "I was truly fortunate and really blessed to have a mentor (I call her my champion) who was really invested in teaching me everything about HR, as well as valuable life lessons. As an intern I was exposed to all functions of HR – Recruitment, Training, Payroll, Admin, and IR to name just a few. With the platform provided to me by Edward Snell, I gained the necessary skills and experience that would build my capability for becoming an HR Generalist over time."
Emily holds a Diploma Human Resource Management from Boston City Campus, and recently completed her BCom Law specialising in Labour Law and Industrial Relations. She was permanently absorbed into the role of HR Administrator earlier this year, a title she's coined more appropriately as "Snell's Human Resource Superhero"!
"What I love most about working at Snell is their constant pursuit of bettering and giving opportunities to the youth. I was truly inspired to be the best version of myself because of the numerous success stories I heard when I first started at Snell. Seeing so many young people in permanent positions (and thriving) was evidence that I am in a company that will do whatever it takes to see the youth of South Africa becoming success stories."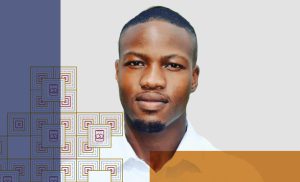 "Every student's dream is to graduate in record time." Ntiyiso Chauke successfully completed his diploma in Marketing at the University of
Johannesburg in 2020, as a result of hard work and dedication. In 2021 he grabbed the opportunity to apply for an Internship at Edward Snell and has never looked back.
"This organisation has taught me so much about the world of work, people and most importantly, myself. I was fortunate to be absorbed as a full-time Merchandiser in 2022, allowing me to learn and grow even further while remaining a part of an organization filled with extraordinary people who strive to be the best versions of themselves at work and in their personal lives. This is the thing I enjoy most about being part of the Edward Snell family.
People truly make the company. Edward Snell encourages you to bring your unique self to work, adding to the richness and diversity of thought and faces… this is exemplified in my favourite Gin range – Strettons!"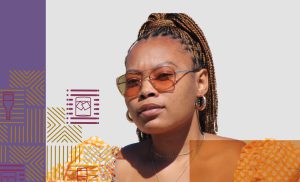 My name is Bongiwe Motwebana and I am 27 years old. I am currently doing my 4th year in Marketing at Cape Peninsula University of Technology. I started as a sales Intern, under the mentorship of a strong Sales Representative. We worked closely together, covering the informal market.  I was shadowing him and observing how the trade and market operate with brands. After 6 months of being an intern, I was afforded an opportunity to permanently join the sales team.
The work I am doing is closely related to what I have learned in my marketing studies. I am responsible for engaging with customers, and selling the company's products. I've learnt so much about the sales process, customer relationship management, and how to build effective negotiation skills.
People often ask me "what's the difference between sales and marketing?" For me it's simple – marketing serves as a simple push in the proper direction for leads, but when working synergistically, sales and marketing serve as the vehicle to guide the consumer through the entire buying cycle, from awareness to closing the sale. As a sales representative, I communicate with customers constantly to understand what problems they are facing and what they expect from our brands. It is my role to offer expertise on what makes the consumer tick, based on personal and learned experience.
I love working for Edward Snell because it has a positive company culture and employees are treated with respect. The work environment is friendly and nurturing, and there is open communication as well as collaboration between team members. Snell invests heavily in employee development by providing training and mentorship opportunities for employees – particularly in youth development and employment.
At Edward Snell, we pride ourselves in our commitment to investing in our people through active initiatives. We continue to drive diversity and skills-building as part of our well-established tradition of empowering the youth of South Africa – in the pursuit of greatness for good!